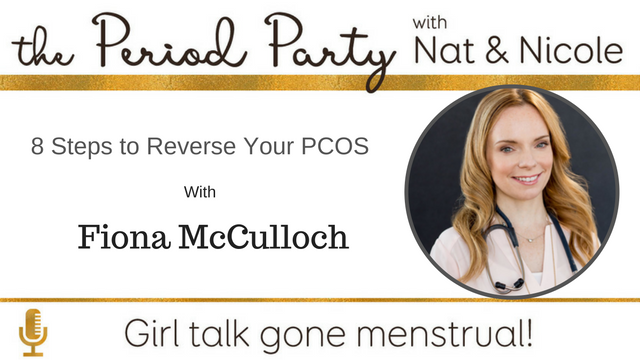 On this episode of The Period Party, Nat Nicole talk with Dr. Fiona McCulloch, founder and owner of White Lotus Integrative Medicine and advocate for women with PCOS.
Here are the highlights of what we cover during this episode:
The main signs of PCOS and how do you know if you have it.
Why diagnosis for PCOS is different for teenagers than adult women.
What happens if you get diagnosed with just polycystic ovaries?
What the best diet is for a woman with PCOS?
Does PCOS ever go away?
The different types of PCOS, and how to know which one you have.
Can women with PCOS get pregnant, and what is unique about their reproductive health?
Supplements or natural treatments to help PCOS.
Dr. Fiona's opinion on Metformin.
Dr. Fiona McCulloch has worked with thousands of people seeking better health over the past 16 years of her practice. She is committed to health education, sharing the most current information on health topics, nutrition and natural medicine. Fiona has published many articles and is a regular contributor to NDNR, one of the leading journals for naturopathic doctors. Her popular research-based blog has 30,000 readers/month and her first book "8 Steps To Reverse Your PCOS" will be published on September 20, 2016.
As a woman with PCOS herself, who struggled for many years with its symptoms, she's passionate about advocacy for women with PCOS, and serves on the medical advisory committee of the PCOS Awareness Association and as an expert on IVF.ca. She is also a medical advisor to Open Source Health, a women's health technology platform.