A significant number of women with PCOS take Metformin to manage insulin resistance, but a recent study has shown that green tea extract actually outperforms the prescribed drug in lipid profile and glycemic control.
120 women with high BMI took part in this double-blind trial. The participants were randomized, and were given one of the following:
1 gram green tea extract with 280 mg of polyphenols, including catechins
1 gram metformin
A combination of 1 gram green tea and metformin
Or a placebo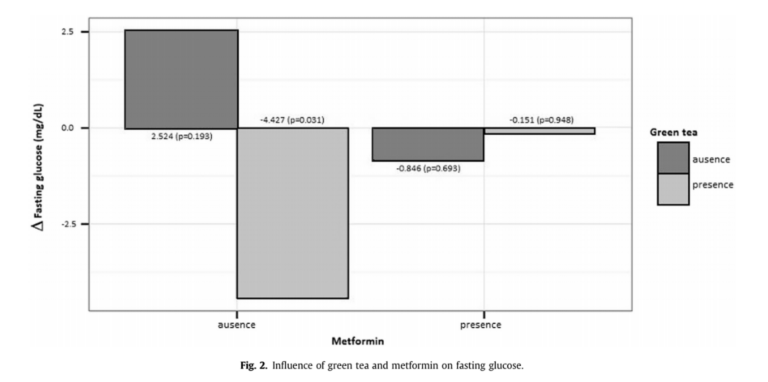 Results from testing at the end of the 12-week study showed that the green tea extract alone reduced fasting glucose. The tea also improved lipid parameters, including LDL (otherwise known as "bad" cholesterol). This is likely since both green tea and Metformin are triggers to the AMP kinase pathway. If you're unfamiliar with it, this is a pathway that causes glucose uptake into the cell, and reduces the production of hepatic glucose. When the tea was paired with Metformin, this benefit was lost.
Other studies have (16) suggested that in animal models the effect of green tea polyphenols is 50-200 times more potent than Metformin in AMPK activation. Green tea also inhibits the growth and differentiation of fat cells and suppresses the expression of fat-generating molecules. It induces the breakdown of fat through decreasing concentration of a substance known as malonyl-CoA. (30)
Related:Dr. Fiona's Interview on "The Period Party" (PODCAST), including Dr. Fiona's views on Metformin
Additional Benefits of Green Tea VS Metformin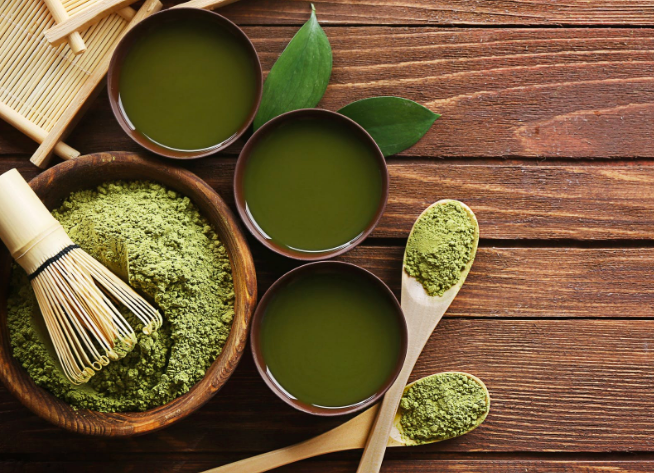 Another interesting thing to note is that the group taking the tea extract also spontaneously reduced their caloric intake more than those on Metformin did.
Those who took Metformin experienced body weight reduction, but not in the way that was anticipated. Rather than reducing fat, the drug caused a loss of lean muscle tissue. HBA1C increased on Metformin alone. This corroborates with other studies, which have discovered that cultures of muscle cells exposed to Metformin can be associated to muscle cell death. (25)
An additional benefit of the tea extract over Metformin has to do with the side effects that a lot of women experience on the drug. Metformin often causes diarrhea and nausea, which leads many to discontinue taking it. Green tea, on the other hand, has no such side effects. In addition to being more effective in weight control, the lessened negative side effects make it much more appealing, especially for long-term use.
Article References:
Monallisa Alves Ferreira, Anna Paula Oliveira Gomes, Ana Paula Guimaraes de Moraes, ~ Maria Luiza Ferreira Stringhini, Joao Felipe Mota, Alexandre Siqueira Guedes Coelho, ~ Patrícia Borges Botelho

Green Tea Extract Outperforms Metformin in Lipid Profile and Glycaemic Control in Overweight Women: A Double-Blind, Placebo-Controlled, Randomized Trial

https://www.clinicalnutritionespen.com/article/S2405-4577(17)30210-3/abstract

Zang M, Xu S, Maitland-Toolan KA, Zuccollo A, Hou X, Jiang B, et al.

Poly-phenols stimulate AMP-activated protein kinase, lower lipids, and inhibit accelerated atherosclerosis in diabetic LDL receptor-deficient mice

Diabetes 2006;55:2180e91

Krawiec BJ, Nystrom GJ, Frost RA, Jefferson LS, Lang CH

AMP activated protein kinase agonists increase mRNA content of the muscle-specific ubiquitin ligases MAFbx and MuRF1 in C2C12 cells

Am J Physiol Endo-crinol Metab 2007;292:1555e67

Huang J, Wang Y, Xie Z, Zhou Y, Zhang Y, Wan X

The anti-obesity effects of green tea in human intervention and basic molecular studies

Eur J Clin Nutr 2014;68:1075e87